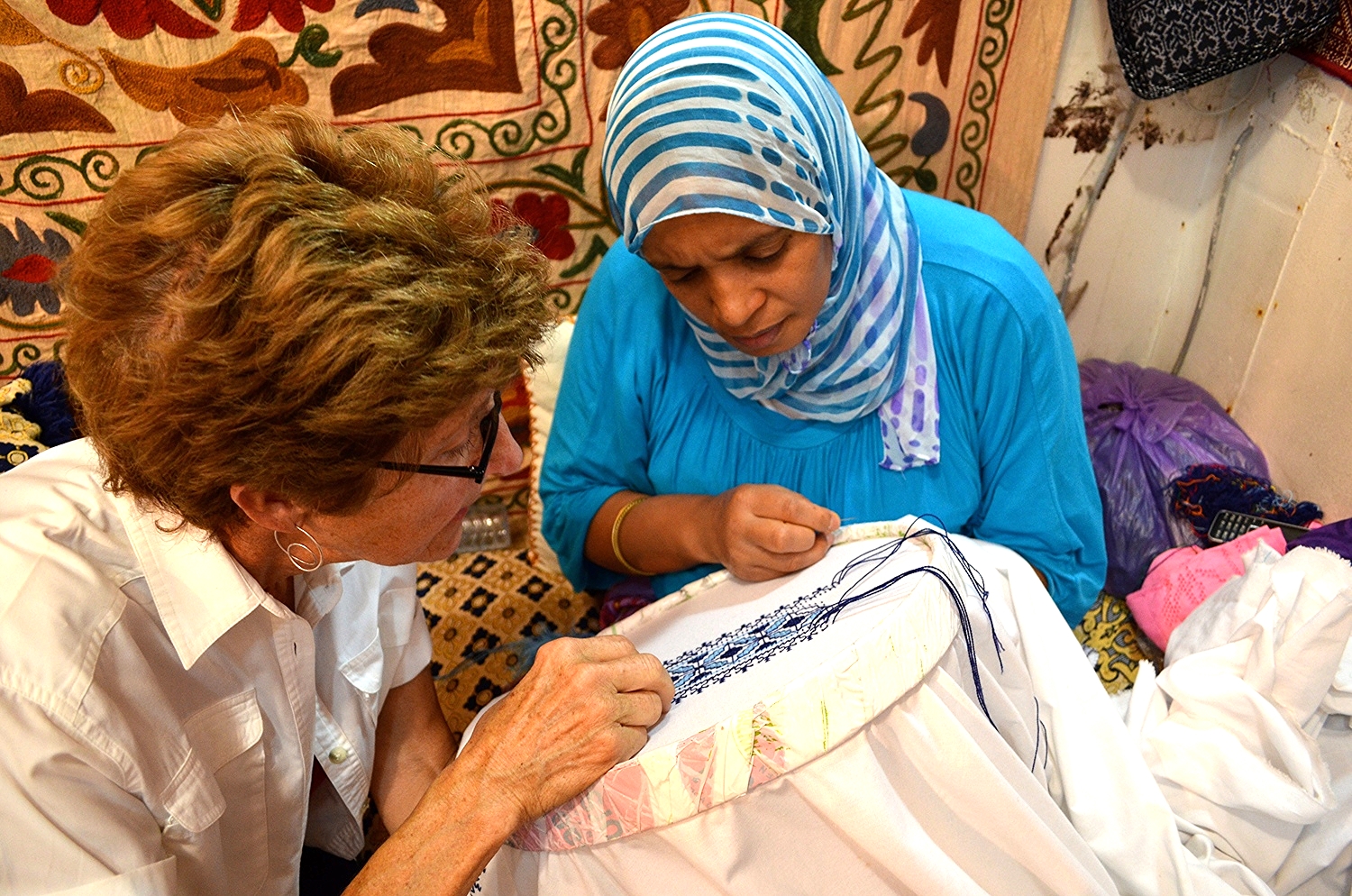 © Copyright 2018 Well Crafted Travel, All Rights Reserved
Morocco
Morocco epitomizes the word exotic to many of us.
Watching snake-charmers in the plaza, riding camels in the Sahara Desert, hearing the call to prayer in the wee hours of the morning, tasting the sticky-sweet mint tea, relishing in the friendliness of the people you meet; these are all part of the experience that makes Morocco so intoxicating.
On this WCT trip, you will explore the many crafts of Morocco while still enjoying the sites, sounds and flavors of the country. You will learn from and work with the women of a local button cooperative, learn the art of mosaics, for which the country is so well known, hammer your own intricate designs into metal tea trays and use silver inlay to embellish boxes made of citrus wood, all while still having time to explore the souks, relax in the hammams and simply drink in your surroundings.